-10%
Mi 10000mAh Power Bank 3 Pro with 2-way USB-C 18W fast charging
Mi
Description
At the beginning of the year, Xiaomi announced the Mi Power 3 Pro portable battery pack with a 20000mAh capacity which has support for 45W max input and output charging. Today, Xiaomi has announced the Mi Power 3 10,000mAh. This is a more portable version and a direct successor to the 2016 Mi Power 2.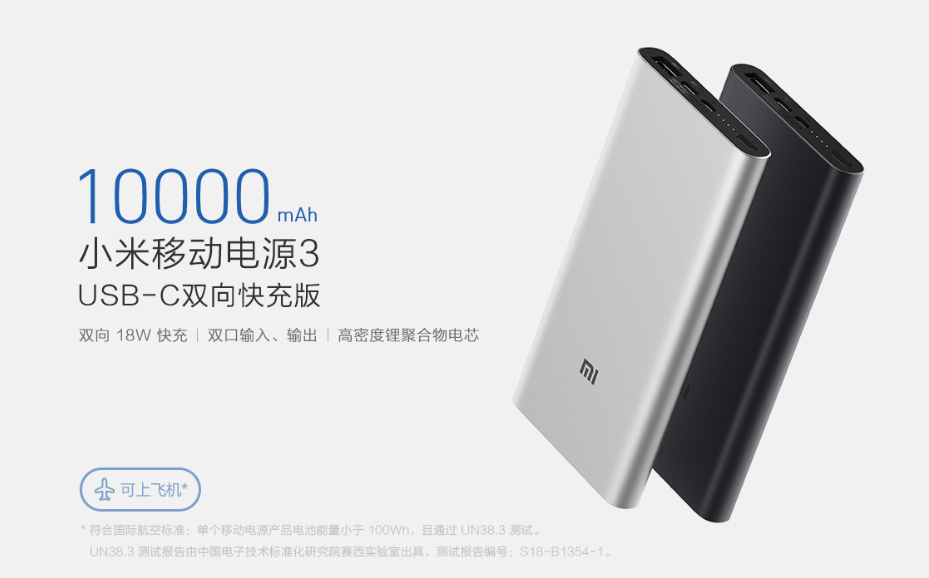 The Mi Power 3 10000mAh brings new features but the design hasn't changed much, if at all. It is covered in aluminum with a CNC finish and its dimensions are still the same as that of the Mi Power 2.
So what are the new features? The most important one is the addition of a USB type-C port. The type-c port is a two-way port that can be used for charging the power bank itself or your devices which have a USB-C port. It also supports 2-way 18W fast charging.
There is still a full-sized USB-A port and it supports 18W fast-charging too. The MicroUSB input port also supports 18W fast-charging. So you have three ports in total.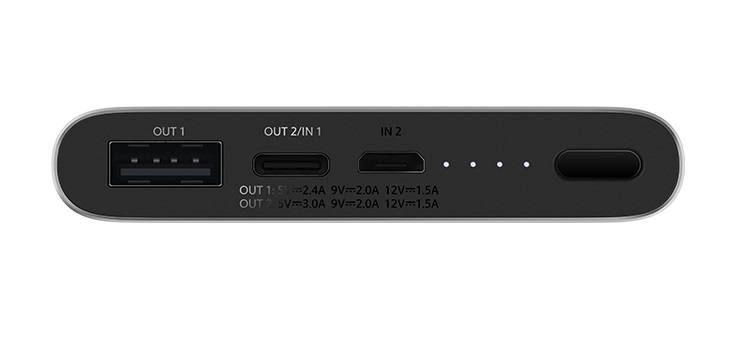 The Mi Power 3 retains the four white LED lights that indicate the battery level. It also retains support for charging low power devices like the Mi Band. There are different protections built into the power bank including high voltage, high current, and overcharging etc.
Only logged in customers who have purchased this product may leave a review.